Thread that I will post some of my created content for all to see




Forum Avatar I have made using some of the items below


Armor set I am experimenting with. **Full tile sheet for both top and bottom coming soon.**

Demon Armor: A dark armor that has been infused with the souls of every dying adventurer in Elloria.
Unique stat: Damage dealt while equipped will double, but will also wound the wearer 15% of total damage dealt...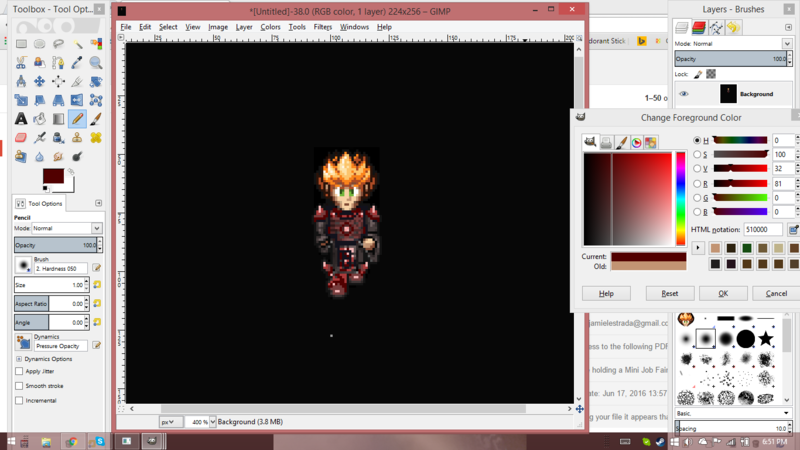 World Ender:
Lore: A Giant double edged sword created by a mysterious God that is said to bring the end of the world.
Unique Stats: Slowest attack speed in game(three times as slow as chaos sword) But Extreme damage with a Critical Chance bonus.



Hades Axe:

Lore: A mysterious axe forged by Hades in the fires of the underworld.





version2


Version 3




Shaman Skull staff

Lore: A great shaman constructed this staff using the skull from a great warrior.
Unique skill: has a 10% chance to summon a Elite skeleton Warrior (equal to players level for 60 Seconds).





Slighty edited version



Corpse Hammer: this one Is my favorite lol and I took the zombie arm weapon to a new level


Lore: After being disgusted with the living a group of zombie have created a true weapon of death,,
Unique Ability: Very low physical damage but has the Highest Posion DMG in game... Capable of literally doing as much dps with poison as any weapon in game...



Fire Sword
Lore: A greatsword that has been made using fire itself..

(this is pretty much just a edited version of the in game Flamburge)



ver2



Version 3



Elvish Pride
Lore: A unique bow crafted by an ancient Elvish Blacksmith. it is said to have the ability to shoot faster than any bow ever made and apply a deadly poison!
Unique attributes: Bow will have an extremely fast attack skill and Medium Poison DOT.. Lower Damage but similiar DPS other uniques because of Rate of fire and poison.



Shell Shock (Unique shield idea since none exsist in game yet
)
Lore: A shield crafted out of an ancient extinct species of turtle shells.
Unique stats: the shield would have average Armor and protection but will have a chance to Proc a 5 second stun effect when hit..